Ease Through the Auto Financing Process at Riverside Ford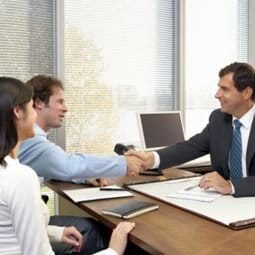 Are you thinking about getting a new Ford car, truck, or SUV but unsure about financing? Wondering where you'll get the best deal? Concerned if you'll be approved for financing? Regardless of what your financing concern may be, we at Riverside Ford can help you.
Buy or Lease?
At Riverside Ford, you have the option of buying or leasing your next new Ford vehicle. The choice to lease or buy is typically a personal choice because both options have pros and cons. Our finance specialists are happy to help you decide which option is best for you.
Pros of Leasing
Less money required upfront
Smaller monthly payments
Ability to upgrade vehicles every two or three years
No maintenance costs
Pros of Buying
You don't have to watch mileage
The vehicle is yours to keep after the financing term
You can sell the vehicle or trade it in at any time
You can make changes or customizations on the vehicle
Financing Assistance
We work regularly with area bankers and lenders and have a great working relationship with them. Because of this, we can work on your behalf to help get you a good deal on your new Ford. What we consider a good deal is not just a low interest rate but also loan terms that work for you and your budget.
Why Come to Riverside Ford?
Many people that buy or lease a new vehicle will agree that the financing part of the process was the most difficult and stressful. When you come to us for help, we'll take the difficulty and stress away. Our team is committed to making the car buying process as simple and convenient as possible. Whether you're ready to buy that new or used Ford or are just looking ahead, feel free to apply for pre-approval to get a head start on the process.